About Us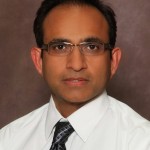 Dr Keshav Chander is board certified in Cardiology, adult echocardiography, nuclear cardiology and registered vascular technology. He is level 3 trained in echo and level 2 trained in CT angiography.
His teachers and peers voted him best intern and outstanding resident during his residency in Chicago. During residency, he wrote first-of-its-kind book on medical residency training that was published by McGraw-Hill. He is sole author of this book. It is sold across the world.
His has served as hospital medical staff president and  Adjunct Assistant Professor, Department of Medicine, University of Utah.
Rotarians, churches, marines group have invited him for talks. Local papers and TV channels have interviewed him on medical issues. 'ABC world News' interviewed him for a story on use of generic drugs.
He hosted a weekly radio show on health issues for nearly 10 years.
He founded Smart Healthcare in 2013, which has now grown to offer Cardiology and Primary Care services.
Click here to contact him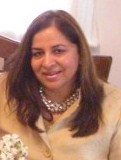 Dr Renu Mahajan is Board Certified Internist, Primary Care Physician.
She did residency training at Alton Ochsner Medical Foundation, New Orleans.
Over the years, her patients have come to her fully confident that they will get best possible care, have an attentive ear, and will be treated with dignity, respect and compassion. 
Click here to contact her.
 Recognitions: Compassionate Doctor, America's Most Honored Professionals- Top 1% , On-Time Physician Award, Patients' Choice.
We are a mission based medical practice, located in the beautiful southwest part of Las Vegas. We are conveniently located on West Tropicana, just east of I-215 exit and just west of south Durango.
We have plenty of easily accessible parking. We are also accessible through bus route number 201.
To nurture solid partnership with our patients based on respect, trust, knowledge and pro-active principles; so that our patients can use advances in health care field to better their lives. Six Smart Principles guide us as a team:
Understand and anticipate the unique needs of those we serve

Understand and respect the points of view of those we serve

Strive to provide the best care based on our good faith judgment

Treat a person and not just a test

Recognize that medicines sometimes can be worse than the disease

Be a valuable team player-when invited to do so by providers- by providing quality care to the patients